About
"Bon Voyage" is an artefact that invites for ludic engagement with air quality through using sensors as a way to explore. This research project resulted in a pictorial. There we share a data-enabled design process in which we designed to support ludic engagements enabled by indoor climate data.
The concept was developed in a data-enabled design process which consisted of two phases: the contextual phase and the informed phase. In the contextual phase, contextual, behavioural and experiential data was gathered and used as inspiration for design. Between the contextual and informed step our focus shifted from designing for well-being to ludic engagement. In the informed step, a prototype of this concept was deployed in the field to learn about the possibilities to design intelligence into the system.
In the first deployment, a participant struggled with maintaining non-utilitarian everyday practices at home, during the Covid-19 crisis. With this takeaway, we took inspiration from ludic design as it considers more playful and open-ended forms of interaction made possible by interactive products. We learned that stimulating curiosity and uncertainty can promote exploration and help create new connections. A challenge that we comes up through our process in designing for ludic engagement over the long. We propose handles to pick-up where our pictorial left when designing for ludic engagement through data-enabled design.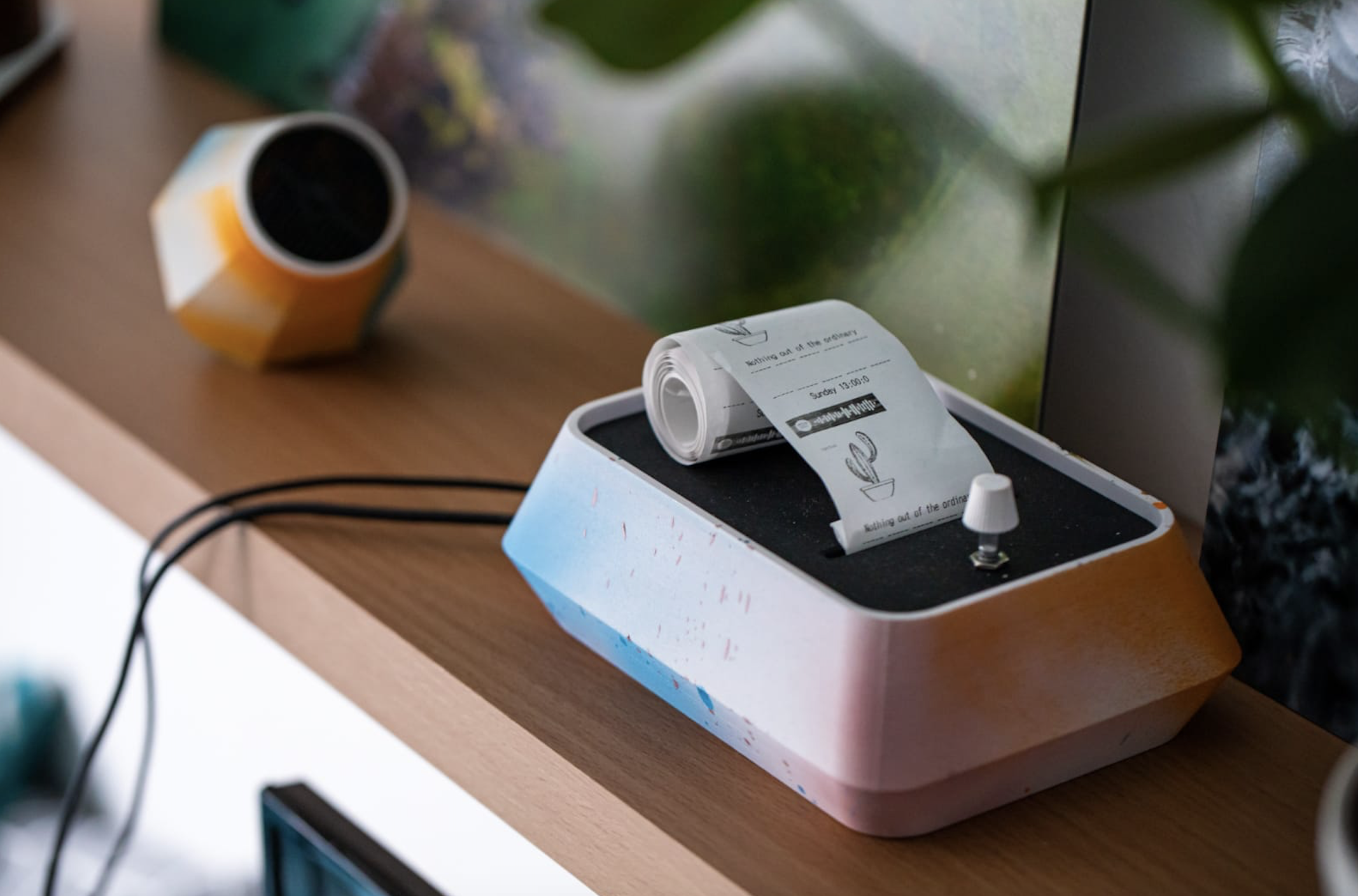 The printer converting objective air quality data to ludic data.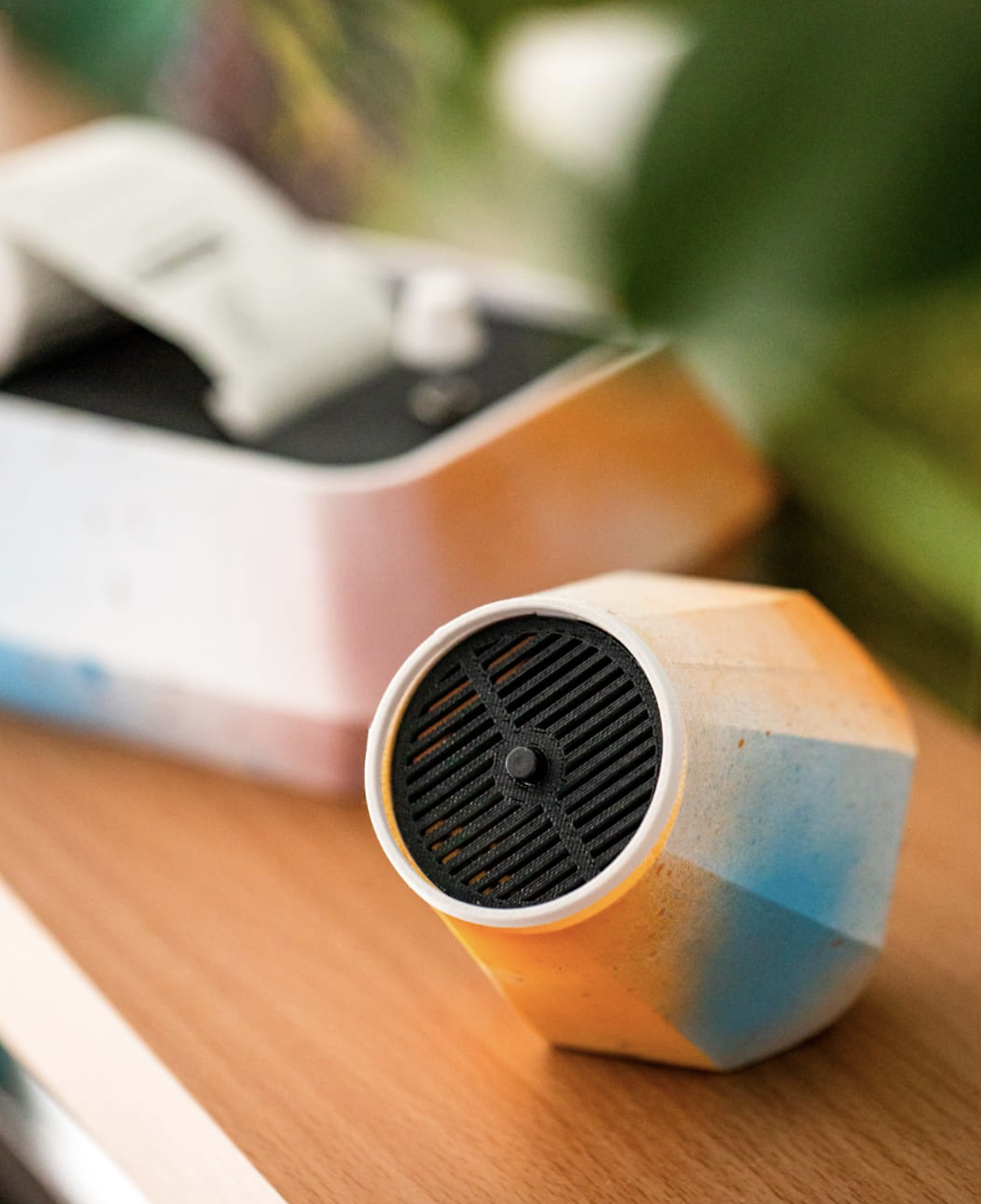 Close-up of the sensor box which can be placed at multiple angles or hung from its ring.



Project Team: Alex de Kruijff, Demi Jansen, Lesley Lock